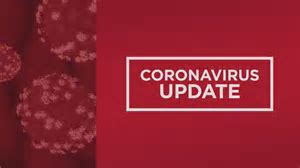 Due to the current coronavirus pandemic, and in keeping with the directive of the Florida Supreme Court Administrative Orders on the subject, and the recommendations of the Center for Disease Control, effective immediately, the Court is cancelling all civil hearings except for Temporary Injunction hearings when the safety or welfare of a person is at issue or when absolute necessity dictates otherwise. This is being done in the interest of the health, safety and public welfare of all concerned.
The procedures set forth herein will remain in effect until April 17, 2020 and are subject to being extended beyond that date as circumstances require.
Parties may contact the Court's Judicial Assistant to clarify any procedural questions or concerns they may have related to this memo.













Circuit Judge of Monroe County
Sixteenth Judicial Circuit
Freeman Justice Center ~ Monroe County Courthouse
302 Fleming Street
Key West, FL 33040
Click the button for Judge Koenig's Court Procedures / Weekly Docket Calendar
Judge Koenig was born in Key West, Florida in 1960. He is married to Kelly (Bick) Koenig and they have three children.
He received his B.S. in Finance from Florida State University in 1980 and his J.D. from FSU College of Law in 1983.
Judge Koenig practiced law with the firm of Feldman Koenig Highsmith and Van Loon from 1984 through October, 2014.
On November 3, 2014, Judge Koenig was appointed Circuit Judge of the 16th Judicial Circuit, Monroe County, Florida by
Governor Rick Scott. He was re-elected without opposition in 2016.
Before being appointed to the bench, Judge Koenig served as a magistrate for the 16th Judicial Circuit from 2009 to 2014.
Judge Koenig presides over general Civil Circuit cases, Involuntary Civil Commitment of Sexually Violent Predator cases,
Felony Criminal cases, Probate and Guardianship cases, as well as some foreclosure and family law cases. He also sits
as the circuit's appellate judge, hearing all appeals from the county court, municipal and administrative boards and all petitions
for extraordinary writs.