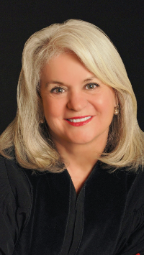 County Judge of Monroe County
Sixteenth Judicial Circuit
Freeman Justice Center ~ Monroe County Courthouse
302 Fleming Street
Key West, Florida 33040
Education
Juris Doctorate from the University of Miami School of Law in 1988
AA received from the American University in Paris, France; BA from Stratford College in Danville, VA
Judicial Experience
Elected to the 16th Judicial Circuit bench in 2004 and has been presiding as a County Judge since 2005...
Legal Experience
Assistant State Attorney for Sixteenth Judicial Circuit for seven years
Followed by another seven years, partner in the law firm of Fowler & Fowler, P.A. concentrating on DUI defense, criminal defense, and civil litigation
Association
Past President of the Florida Association of Criminal Defense Lawyers
Member of the Florida Bar Association and the Monroe County Bar Association
Judge Fowler and her husband are very active in the community of Key West and serve on numerous boards
President of the Board of Directors of Literacy Volunteers of America, Monroe County, Inc.
Former Vice-president of the Board of Directors of Womankind
Member of the Military Affairs Committee
Member and past board member of Key West Woman's Club
16th Judicial Circuit Representative for the Committee on Professionalism
Chairman of the Monroe County Elections Canvassing Board
Vice-president of the Board of Directors of the Key West Lions Club and recipient of the "2015 Lion of the Year Award."
Honored as Unsung Hero for LVA by Community Foundation of the Florida Keys in 2016
Member of the Criminal Justice, Mental Health & Substance Abuse Reinvestment Grant Planning Council
Mentor for Take Stock in Children
Graduate Leadership Monroe Academy 2016
Personal
In 2008, Judge Fowler christened the USNS Robert E. Peary, a Navy Ship named after her great-grandfather, Admiral Peary, the discoverer of the North Pole
Judge Fowler is married to former Circuit Judge Richard Fowler and has a son, Robert, who is a local businessman.